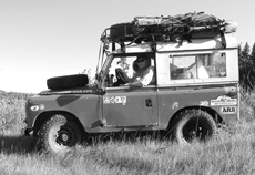 Mike Kermes
Member Since: 2000
Land Rover Fleet:
1995 Discovery

First Rover in my collection, it was purchased in October of 1999 from Eden Prarie Land Rover. Was immaculate, now on second motor, lots of dents and dings and plenty of character.
1996 4.6 HSE Range Rover

Primary driver is my future wife who rarely lets it get dirty.
1973 Series III

Impulse bought on January 2, 2006 (my 27th birthday) Was purchased for about the same price of a moderately priced snow blower. Drove it 1500 miles around Lake Superior in August of 2006 with the club.
About Me:

I purchased my first Rover as another piece of equipment in my hunting closet. The Discovery replaced my beloved 1991 Isuzu trooper. I loved the versatility of the Isuzu, a similar sized vehicle to the Discovery.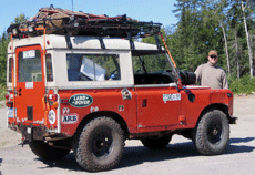 After watching a special on the legendary Camel Trophy, I had to go check one of those Discoveries out. I did not take long to make the purchase. With hunting the primary force in the purchasing of the Land Rover, I soon had an advantage getting to the far away desolate locations in search of Ruffed Grouse and Ring Necked Pheasants. For those of you who do not know me, my life revolves around hunting. I grew up hunting Pheasants on my grandparent's farm. Grouse, Woodcock, and deer at our remote hunting land, as well ducks and fowl all over the Midwest. On my successful hunts I have harvested eastern turkey, rocky mountain elk, whitetail deer, mule deer, predators and even a some carp by bow and arrow. When hunting season finally comes to an end, you will find me training my dogs on the grounds of the Minnesota Horse and Hunt Club, or field trialing my oldest dog Jack, a five year old black lab. If you are ever in need of a custom tailored guided hunt, look me up.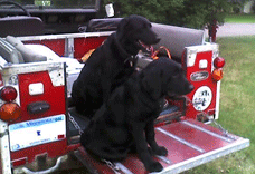 Involvement:
I am in good standing with the following organizations:
• National Rifle Association
• Pheasants Forever
• The Ruffed Grouse society
• Ducks Unlimited
• Rocky Mountain Elk Foundation
• Safari Club International
• North American Tournament Hunting (NATHA)
• Minnesota 4 Wheel Drive Association
• Minnesota Land Rovers
• Minnesota Horse and Hunt Club
• South Saint Paul Gun Club
• Leinenkugels Lodge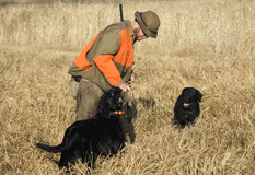 Websites of interest:

•
www.nra.org
•
www.pheasantsforever.org
•
www.ruffedgrousesociety.org
•
www.ducks.org
•
www.rmef.org
•
www.safariclub.org
•
www.horseandhunt.com
•
www.leinie.com
•
www.livehunt.com
•
www.waterfowler.com